Hello and welcome to Showcase Sunday. SS is a weekly blog hop hosted by Vicky over at Books, Biscuits and Tea where we showcase what books and bookish things we have received in the past week.
Book buying bans suck and so does a bad schedule at school. These books, however, don't. Here is what I got this week!
Bought: 
Magisterium: The Iron Trial by Holly Black and Cassandra
Messenger of Fear by Michael Grant
Review:
Us by David Nicholls
Gifted: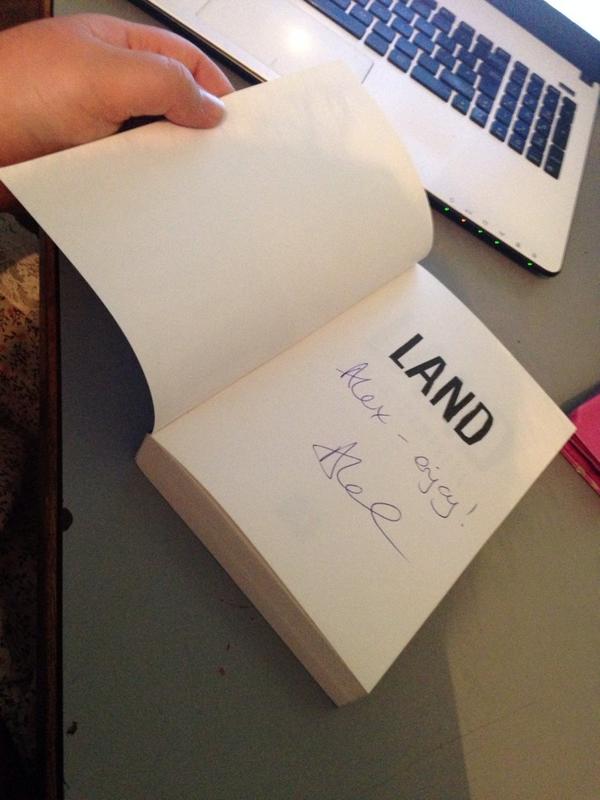 Land by Alex Campbell
I got some great books this week! Looking forward to The Iron Trial the most! I requested Us for review and I ended up getting and winning one of the signed ones. So happy! Alex Campbell was lovely enough to send me a copy of her new novel Land. You can check here twitter out here. The funny thing about this is that we are both called Alex so it looks like I signed this to myself.
Here all the books I got this week! Have you heard of any of these or read them? Let me know in the comments! Leave linkies to your hauls so I can stop by. Have a great week!
Here is something that happened this week. I bought some people clothes for my dogs… Enjoy.